Hilton Head Step Lights Company, NiteLites, designed and installed custom step lights for a Wexford Plantation resident's home.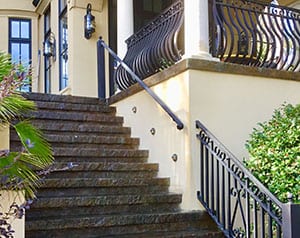 Another completely satisfied customer of NiteLites resides in Wexford Plantation, Hilton Head Island, SC with their brand new custom LED step lights. NiteLites of Hilton Head Outdoor Lights designed and installed custom aged brass low voltage LED step lights to provide safety for the homeowners and their friends and family. Step lighting also adds beauty and ambiance to any outdoor living space. The days are still very short, but that doesn't mean your enjoyment of the outdoors has to be cut short. Outdoor lighting provides extended hours outdoors for you and your family to enjoy your outdoor space.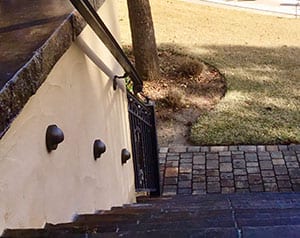 NiteLites manufactures and installs solid brass and copper lighting fixtures. These outdoor light fixtures are acid-etched in an aged brass finish to perfectly compliment landscapes. Expert lighting contractors who specialize exclusively in outdoor lighting create custom designs for each home or commercial property. A free estimate and custom plan is provided to each client for their unique property. This ensures that each client has their vision successfully applied to their lighting project.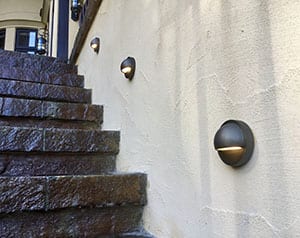 In addition to installing brand new custom plans, NiteLites also retrofits exiting systems with the most innovative LEDs. Old halogen systems that consume up to 90% more energy are replaced with the NiteLites brand of LEDs. Designed and manufactured by the NiteLites LED engineering team, these LEDs are crafted with extremely long life and consistent brightness.
For more information on Hilton Head Step Lights or custom designed outdoor lighting plans call 843-593-9672 or submit a request on their website. Also ask about their custom installed wall light fixtures to enhance your outdoor lighting even further.