Benefits + Features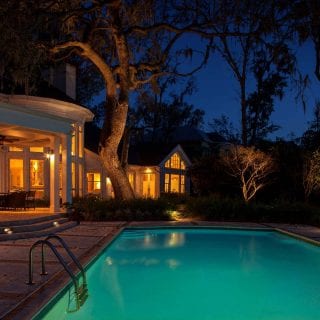 Deck Lighting
A deck may provide space for an extra kitchen, a gathering spot for family and guests, and a personal space for you to relax making it an integral part of a property. These facts also stand true for a lanai or pool cage. Each outdoor space is designed to provide an outdoor room for luxury entertaining with the application of outdoor illumination.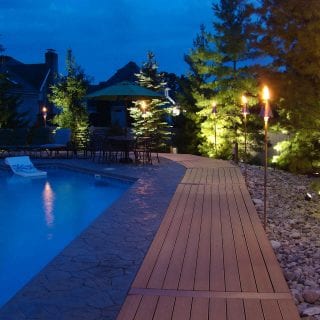 Lanai and Patio Lighting
As with decks, in a lanai, lighting can be mounted on each rail at the desired height to ensure the proper amount of light for the use of the space without distraction. Most lanai lighting on the market does not direct light to the best areas which makes for "light bombs" which are unsightly in the evenings and can be seen from inside the home. The brass and copper fixtures used by NiteLites deck lighting is shrouded to direct the light to the preferred areas and can be customized to match the color of your cage so you there are not noticeably unpleasant fixtures taking away attention from the rest of the space.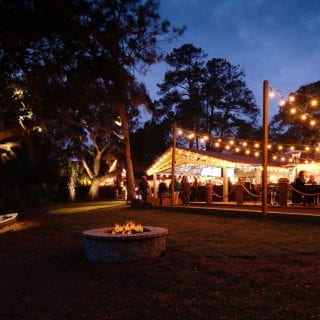 Commercial Applications
In a commercial environment, deck lighting provides a warm glow on a deck or patio that can create the atmosphere that the business owner desires. A sidewalk cafe, the 19th hole at a golf clubhouse, a romantic dining area, a common area for apartments or condominiums and many other applications of outdoor lighting can turn an empty never used space into a welcoming oasis.  The added safety of rail and step lights add to the benefits of a professionally installed lighting system.
Let us help you
We'll provide a free outdoor lighting or commercial/residential security consultation with written estimate.